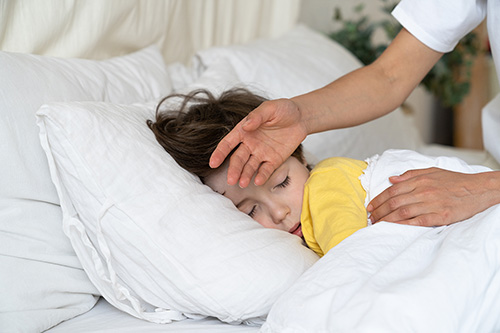 Seasonal flu is an acute respiratory infection caused by influenza viruses, including influenza A and influenza B. The typical symptoms include headaches, running nose, cough and muscle pain. The infection of other respiratory viruses, such as respiratory syncytial virus (RSV), can also present flu-like symptoms. Additionally, the current outbreak of coronavirus makes the diagnosis and differentiation among various causes even more difficult. The symptoms of these respiratory infections can often be similar.

HyTest provides a wide range of antibodies and antigens for infectious diseases, including Flu A, Flu B, COVID-19 and RSV. With these high-quality raw materials, professionals in the clinical industry will be able to develop combination tests, which can detect these diseases with one single sample. This offers significant advantages in terms of improving diagnosis speed and saving clinical resources.

Customers' need is always at the center of our focus at HyTest. We are devoted to helping our customers to fight against this seasonal pandemic and beyond! Want to learn more about our infectious disease products?

Learn more:
Infectious diseases product page