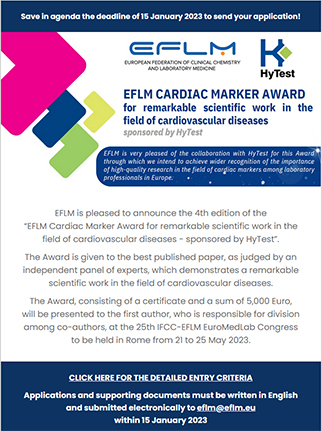 The Award is given to the best published paper, as judged by an independent panel of experts, which demonstrates a remarkable scientific work in the field of cardiovascular diseases.

The Award, consisting of a certificate and a sum of 5,000 Euro,
will be presented to the first author, who is responsible for division among co-authors, at the 25th IFCC-EFLM EuroMedLab Congress to be held in Rome from 21 to 25 May 2023.

Applications and supporting documents must be written in English and submitted electronically to eflm@eflm.eu
within 15 January 2023.