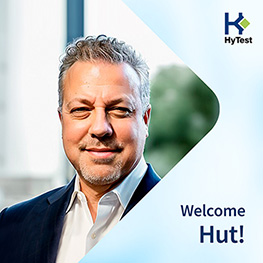 We are happy to introduce General Manager of HyTest North America Hut Coats. With Hut in our team, we're able to be closer to our customers in North America and provide even better service.

Hut has over 20 years of experience in leading sales roles in the the field of diagnostics. Hut started his career at Roche as an account manager and prior to joining our company Hut worked as a Regional Business Executive at LumiraDx.

Hut has a successful track record of leading teams, developing targeted strategic plans that have surpassed revenue goals. Hut's expertise focuses on optimizing business strategies and sales processes to enable and produce high-performing sales teams that drive growth.

Welcome to #teamhytest, Hut! We're happy that you're leading us forward in North America. Exciting times ahead, stay tuned!