A new article titled "Fragmentation of human cardiac troponin T after acute myocardial infarction" by our scientists was published in Clinica Chimica Acta journal.

In this study our scientists have investigated troponin T that is present in blood of patients in different times after acute myocardial infarction. They have observed that cTnT is present in the blood of AMI patients as 23 proteolytic fragments.

Two major and several minor sites of cTnT degradation were identified. It was also found that fraction of free cTnT central fragments increased in the first ∼ 30 h after MI that could change the strategy of cTnT immunodetection.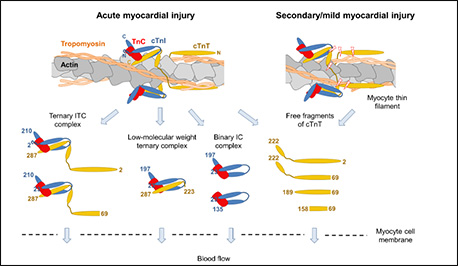 Figure 1. Possible pathways of cardiac troponins release into the blood flow in different clinical settings. Numbers indicate the approximate margins (aar) of the proteolytic fragments.