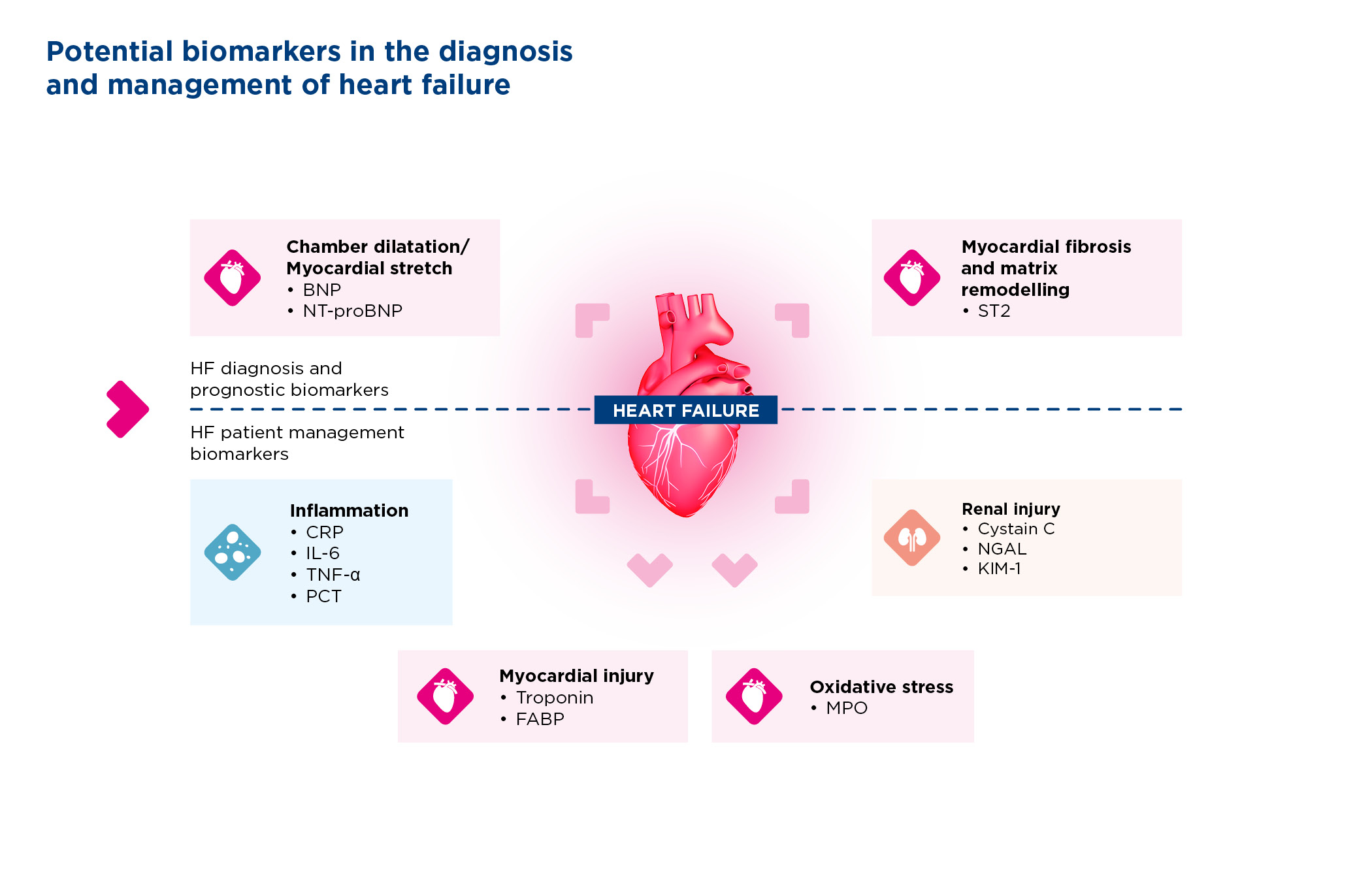 Trusted Immunological Reagents
Heart Failure (HF) is a clinical condition with complex pathological processes, which requires timely medical attention. Many biomarkers have been identified as elevated in HF, which could assist in the disease diagnosis and disease management. Among all of them, natriuretic peptides are considered the gold standard biomarker for the diagnosis of HF. The heart failure management consist of diagnosing various diseases induced by the heart failure. These includes but are not limited to renal injury and inflammation for example.
ProBNP, BNP, and NT-proBNP
B-type natriuretic peptide (BNP) and the N-terminal fragment (NT-proBNP) are among the most extensively studied and established biomarkers in the diagnosis of HF. During the BNP gene activation, BNP is synthesized as a prehormone, proBNP, in the cardiomyocytes. Upon release to circulation, proBNP is cleaved into BNP and NT-proBNP. Hence, both molecules can be detected in the blood and have proven their diagnostic meaningfulness in multiple clinical applications. Clinically these two markers are considered interchangeable, however there are still some differences to be noted for the development of assay.

NT-proBNP
NT-proBNP is cleaved from the N-terminal of proBNP, consisting of 76 amino acids. Comparing to BNP, NT-proBNP has a much longer half-life, which is 60-120 min. This also determines the longer stability of NT-proBNP in whole blood samples at room temperature comparing to BNP. It's worth mentioning, that NT‐proBNP is mainly cleared by renal excretion. For patients with renal dysfunction, the measurement of NT-proBNP seems to be affected more.

BNP
BNP is an active 32 amino acid, which is cleared from plasma by binding to the natriuretic peptide receptor type C (NPR‐C) and through proteolysis by neutral endopeptidases. Half-life for BNP is approximately 20min. Clinically both BNP and NT-proBNP have been proven to have high negative predictive value, which makes them especially applicable as a rule-out marker for HF. However, the cut-off value for BNP is a generally lower than NT-proBNP.

Read more >>
Read our most recent publication on the antibodies targeting glycosylation-free regions of NT-proBNP:
Li L , et al. (2022) Diagnostic utility of total NT-proBNP testing by immunoassay based on antibodies targeting glycosylation-free regions of NT-proBNP. Clin Chem Lab Med. 2;61(3):485-493. doi: 10.1515/cclm-2022-1194.
ST2
ST2 is a member of the interleukin-1 receptor family. Soluble ST2 has been studied in HF in various settings and has been found as closely associated with myocardial fibrosis and myocardial remodelling. In 2017, it has been included in the guidelines for additive risk stratification of patients with acute and chronic HF.

In addition to the above-mentioned biomarkers as the essential component in the diagnosis and prognosis in HF, according to literature there are a large number of biomarkers that are used to assist in the HF patient management:
Renal injury
NGAL: Cat# 4NG7: Neutrophil gelatinase-associated lipocalin (NGAL), antibody

Cystatin C: Cat# 4CC1: Cystatin C, antibody

KIM-1: Cat# 4KM1 Kidney injury molecule


Oxidative stress

MPO: Cat# 4M43: Myeloperoxidase Human antibody


Inflammation

CRP: Cat# 4C28cc, Cat# 4C28: C-Reactive Protein (CRP)

IL-6: Cat# 4IL6: Interleukin-6 (IL-6)

PCT: Cat# 4PC47: Procalcitonin and Calcitonin Products

TNF-α: Cat# 4T10: TNF, Alpha, antibody


Myocardial Injury

Troponin: Read more >>
FABP: Cat# 4F29: Fatty Acid Binding Protein (FABP) antibody


Heart Failure Markers
Antibodies
Antigens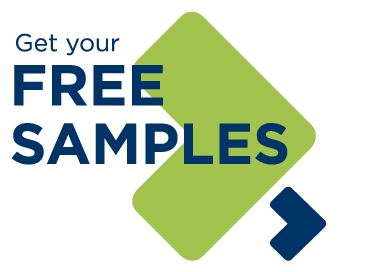 *Offer and Terms: Offer valid 05–08/23. When ordering online, write HEART to the remarks field. The campaign is not valid for antigens. The special offer opportunity is only available to end users. Institutes and universities are not included in this promotion. The usual shipping and handling costs will still apply. Select invoice or prepayment invoice as a payment method on the checkout page. The opportunity is a one-time evaluation possibility, feedback about the evaluation results is expected and you can get more details by contacting HyTest customer service at hytest@hytest.fi.